If you'd like to listen to this album or any other album I am posting here, just send me your email address at
radiovickers1@gmail.com
and I will put you on my list.
You can also follow Radio Vickers on Facebook!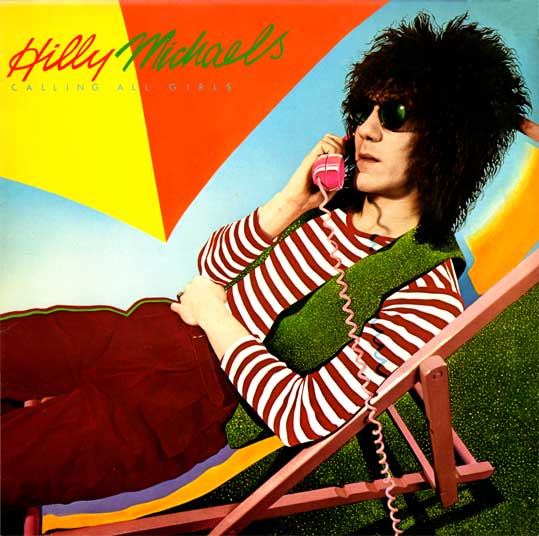 Hilly Michaels
, also known as Hilly Boy Michaels (born
Michael Hillman
in
New Haven, Connecticut
) is an American drummer and musician, best known for playing drums with
Sparks
in the 1970s and his two solo albums from the early 1980s,
Calling All Girls
(1980) and
Lumia
(1981). Hilly Michaels was a New York based session drummer, who performed on the Sparks "Big Beat" album in 1976, which was produced by
Rupert Holmes
. Michaels was the only session musician to go on the North American tour with
Ron Mael
and
Russell Mael
of the Sparks
He has since worked as producer and manager of marketing and development. He currently resides in Connecticut and continues to record.