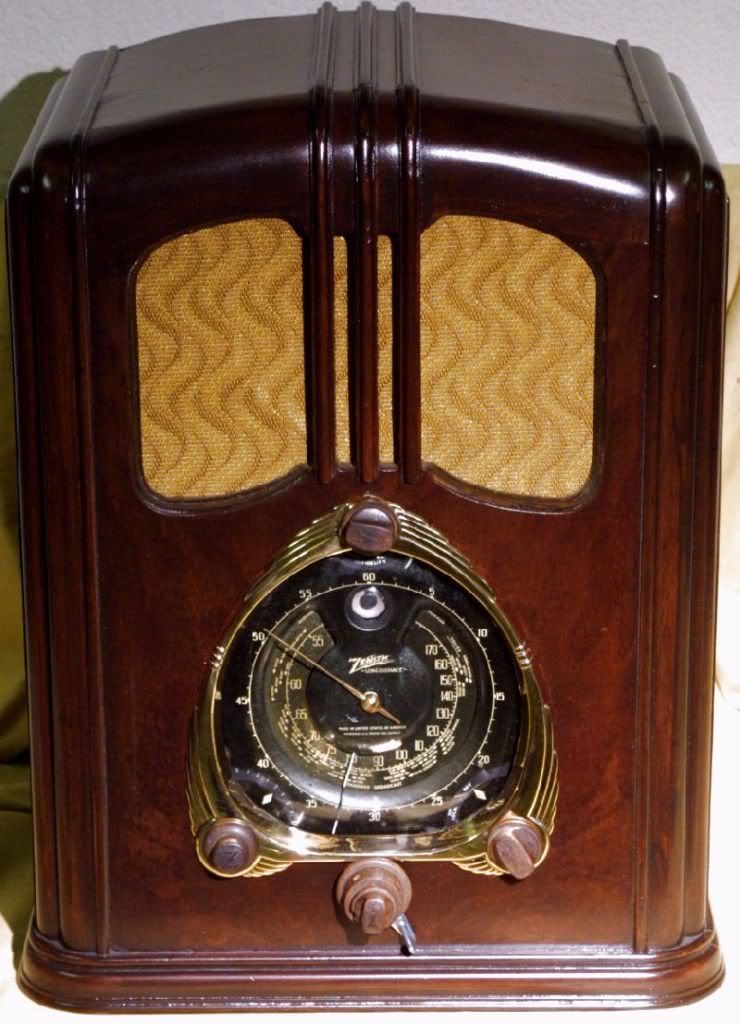 For the real music lovers out there, I have a private email list. I send these emails out once a day. They contain great New Music, Videos, Opinion and a link to new Radio Vickers blog posts. The people on the list are all blind-copied so there are no privacy issues. If you'd like to be added to the list and receive these private postings, just drop me a line at radiovickers@yahoo.com and it shall be done.
This is Radio Vickers in the new Radio Vickers format. These are just songs I'm listening to at the moment. It might be a Finnish Thrash Metal song, a pop song or some piece of jazz. And you can listen along. I also have three bands, there videos are scatter hither and yon around my site. If you could give one or two of them and eye and an ear, I'd be ever so grateful.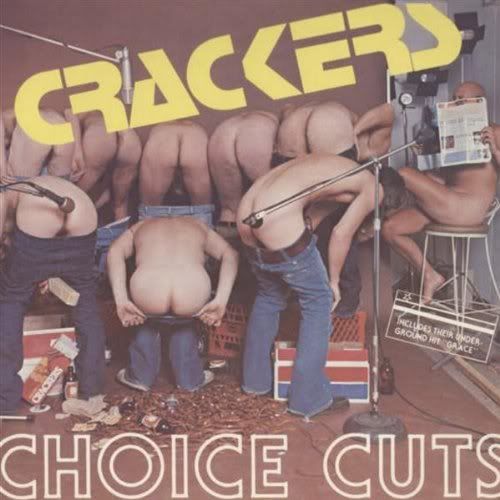 Well, I've been transferring my digital transfers back onto my computer from CD's that I made about 10 years ago. Some of these albums, I don't even remember transferring in the first place. Mostly, they're in much better shape that I remember them being in. Or perhaps my hearing has deteriorated so much in the past decade, that they just sound better because I can no longer hear the imperfections. They have to come off the CD's I've been storing them on because most of my recordable CD's from even five years ago, don't play anymore. The info on the data discs I made is not accessible. If anyone else out there has stuff on recordable CD's, I'd advise them to back it up now.
I definitely got this album from my dealer in Hamilton. I can't say that if I'd seen the cover of this album, I would have considered buying it. Hopefully, it will stay up. It features the entire band's asscracks. A class act, to be sure. The first song is absolutely horrible. It almost begs you to stop listening to them. The second song is better though. It has to be. They seem to be trying to be McClean and McClean but it is certainly a mixed bag of musical offerings.
Crackers – Choice Cuts
Crackers info stolen from this great site:
1-1 Crackers in Concert
Crackers, "The musical ambassadors to the motorcycle world," have been touring in one incarnation or another for over 25 years, with Patricia Warden and Reg Denis as its core members. Reg and Patti have been playing together for more than 35 years, in Linx as well as Crackers, and Reg was also in a couple of groups named The Only 1's and Pork way back in the day.
1-2 Trouble
Crackers seem to have been a bar band at heart, albeit one with a surprisingly broad range of influences; their website lists "Billy Joel and Charlie Daniels to Kid Rock and Frank Zappa," and I'd throw in Rush, The J. Geils Band and maybe a little Krautrock in there, too. Their website's history page has a lot of great (fully clothed, you may rest assured) vintage photos of the band, from in-concert snapshots to publicity photos.
1-3 Rio Bravo
Once you get past its profoundly unpleasant album cover, Choice Cuts, which was released in '78, isn't exactly what you might be expecting. The album was recorded at Grant Avenue Studio in Hamilton, Ontario, produced by Steve Smith and engineered by Dan Lanois (?!), with "album concept," music and arrangements by Crackers.
1-4 See You Tomorrow
At the time of this recording, Crackers were Monte "The Hose" Hawze on vocals and keyboards, Patricia "Delicia" Warden on bass, George "The Hole" Holyoke on drums and Reg "Crazy Man" Denis on guitar and vocals. "Crackers In Concert," recorded in glorious fake live, is one of those meet-the-band songs where each member of the band gets a solo, and also features vocals run through a vocoder or something.
1-5 Gracie
"Rio Bravo" exemplifies the group's everything and the kitchen sink too approach as it touches upon several different genres and tempos throughout its 3:40 running time. "See You Tomorrow" is an up-tempo and vaguely sci-fi tune with a few nice guitar solos, and "Heaven Was Never This Dead" is an epic number that slowly builds to a spaced-out instrumental climax.
2-1 Heaven
2-2 Still Feels Good
2-3 Four Wheel Drive
2-4 Crazy Man
That's all for today. This is Radio Vickers signing off.
If you'd like to be added to the Radio Vickers private email list, write me at
radiovickers@yahoo.com
NOW! If you could watch a couple of our humble videos, we would love you to death.
Death of The Author Brigade – I Am Your Waitress – A song for the working masses. Especially the working masses employed in the catering business.
Death of the Author Brigade – The Boy Next Door – A 60's tinged classic.
Death of the Author Brigade – Simple Song – Kat will break your heart.
Don't Tell Betsy – The beginning and end of all Zombie love songs.
Don't Tell Betsy – On My Mind – A Stonsey-sexy rocker.