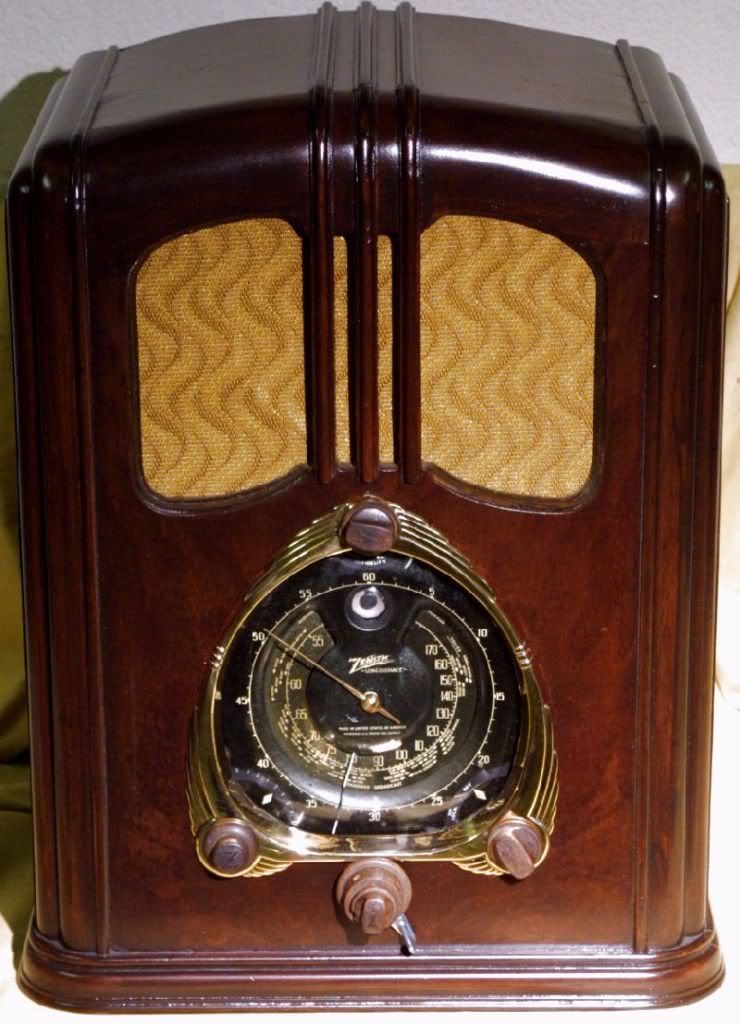 This is Radio Vickers in the new Radio Vickers format. These are just songs I'm listening to at the moment. It might be a Finnish Thrash Metal song, a pop song or some piece of jazz. And you can listen along. I also have three bands, there videos are scatter hither and yon around my site. If you could give one or two of them and eye and an ear, I'd be ever so grateful.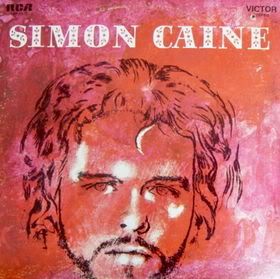 Well, I've been transferring my digital transfers back onto my computer from CD's that I made about 10 years ago. Some of these albums, I don't even remember transferring in the first place. Mostly, they're in much better shape that I remember them being. Or perhaps my hearing has deteriorated so much in the past decade, that they just sound better because I can no longer hear the imperfections. They have to come off the CD's been storing them on because most of my recordable CD's from even five years ago, don't play anymore. The info on the data discs I made is not accessible. If anyone else out there has stuff on recordable CD's, I'd advise them to back it up now.
I got this album from a dealer in Hamilton. I used to get regular shipments from him. I'm so sad that I lost contact with him. A ton of albums on this site are from his garage. (I think that's where he had them stored)
Simon Caine
Simon Caine infor stolen from this great site:
1-1 – 100 Fat Hairs
Title: Simon Caine
Company: RCA Victor
Catalog: LSP-4410
Year: 1970
Country/State: Ontario, Canada
1-2 Left By the Riverside
I know nothing about this outfit other than they were from Southern Ontario, formed on 1969 and sported a line-up consisting of singer Simon Caine, keyboard player Pat Godfrey, guitarist Bill Palmer, woodwind player Bruce Pennycook, bassist Dennis Pendrith, and drummer John Savage.
1-3 Scarlet Skies
Produced by George Semkiw, "Simon Caine" was recorded at RCA's Toronto Studios. The first time I slapped this album on my turntable I had to check to make sure I had it set at the right speed.
1-4 High Executioner
For at least a moment I thought I was either playing an album at 45 rpm, or I'd mistakenly slapped a Chipmunks record on ... High, fragile and somewhat shrill, namesake Caine's voice took a little getting use to. That said, once you got accustomed to it, he wasn't half bad. Largely penned by front man Caine, the album offered an entertaining mix of mainstream rock (though several numbers included horn arrangements).
1-5 Walk Out the Door
While nothing here was liable to knock your socks off, there were several first rate tracks. Powered by Bill Palmer's blazing guitar, 'Scarlet Skies' was a killer rocker (though it morphed into a weird slice of avant garde jazz. Before degenerating into a bad Vaudeville freak out, the opener '100 Fat Hairs' was kind of cute and 'High Executioner' sported some interesting and weird lyrics. Yes, if nothing else the album deserved acknowledgement for sporting one of
2-1 Introspection
2-2 This Girl's Eyes
2-3 Dead Bed Lullaby
2-4 Brown Paper Dream
2-5 Leave It Up To You
That's all for today. This is Radio Vickers signing off.
NOW! If you could watch a couple of our humble videos, we would love you to death.
Death of The Author Brigade – I Am Your Waitress – A song for the working masses. Especially the working masses employed in the catering business.
Death of the Author Brigade – The Boy Next Door – A 60's tinged classic.
Death of the Author Brigade – Simple Song – Kat will break your heart.
Don't Tell Betsy – The beginning and end of all Zombie love songs.
Don't Tell Betsy – On My Mind – A Stonsey-sexy rocker.