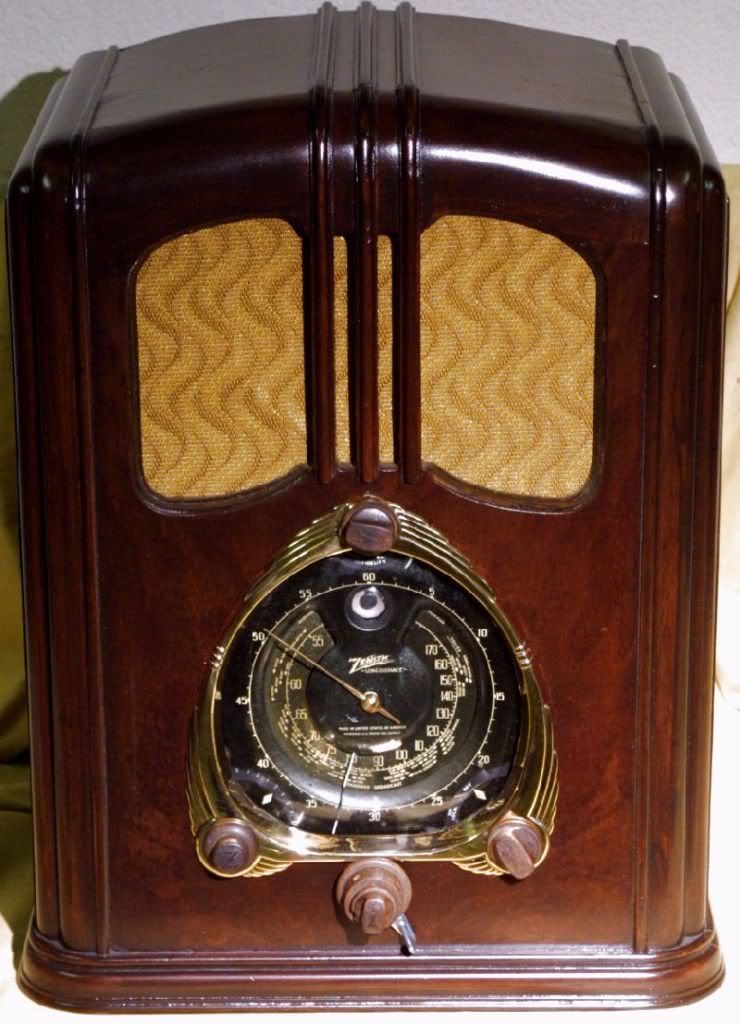 This is Radio Vickers in the new Radio Vickers format. These are just songs I'm listening to at the moment. It might be a Finnish Thrash Metal song, a pop song or some piece of jazz. And you can listen along. I also have three bands, there videos are scatter hither and yon around my site. If you could give one or two of them and eye and an ear, I'd be ever so grateful.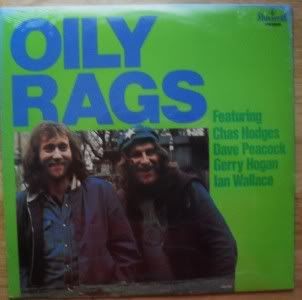 Well, I've been transferring my digital transfers back onto my computer from CD's that I made about 10 years ago. Some of these albums, I don't even remember transferring in the first place. Mostly, they're in much better shape that I remember them being. Or perhaps my hearing has deteriorated so much in the past decade, that they just sound better because I can no longer hear the imperfections. They have to come off the CD's been storing them on because most of my recordable CD's from even five years ago, don't play anymore. The info on the data discs I made is not accessible. If anyone else out there has stuff on recordable CD's, I'd advise them to back it up now.
I'm pretty sure I got this in the mail from one of my record dealers. I would often buy things on titles, or covers or if the dealer said, "Do you want this?" I usually did. One can't not like Boiled Beef and Carrots. Perhaps you could, but you have to appreciate the goofy audacity of it.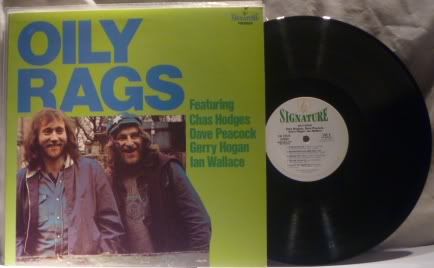 The Oily Rags
Oily Rags info stolen from this great site
• Dave Peacock
• Bass, Violin, Guitar (Bass), Vocals, Producer
• Ian Wallace
• Drums
• Geoff Young
• Engineer
• Doug Bogie
• Engineer
• Mick Burt
• Drums
• Charles "Chas" Hodges
• Guitar, Piano, Keyboards, Vocals, Producer
• Gerry Hogan
• Guitar (Steel)
1-1 Come Up and See Me Sometime
1-2 Boiled Beef and Carrots
Though this self-titled LP is credited to Oily Rags, it's really a Chas & Dave album in all but name, as the duo would start to release recordings under that billing the following year. Chas & Dave had previously been responsible for another mighty obscure album issued under a different name (a self-titled 1971 effort by Country Pie).
1-3 Time to Kill
Like the Country Pie LP, this has a pronounced debt to the kind of honky tonk-cum-rock & roll that Jerry Lee Lewis was doing in the late '60s and early '70s. Oily Rags, however, is far more laid-back, to the point of sometimes verging on lethargy, if truth be told.
1-4 Baby Doll
Often these are the kind of rolling, reflective songs you might expect to hear at a local pub catering to a clientele that wants something grittier than folk music, but nothing too loud or nervy. Nothing wrong with that, but like much such music, it's really only adequate for background settings, and hardly inspiring enough to warrant devoted listening attention.
1-5 Holy Cow
It's only occasionally that this rocks Jerry Lee style, as "Country Boy Picker" does; mixed in are nearly turgid country ballads like "Boiled Beef and Carrots" and "Baby Doll," usually with a barroom piano base, though "Jody and the Kid" sounds almost like a country-folk Leonard Cohen. Vague reference points might also include artists like Leon Russell, the Band, and Dr. John, but Oily Rags are consistently more country-oriented and consistently less interesting. ~ Richie Unterberger, Rovi
2-1 Silver Dollar
2-2 Mailman, Bring Me No More Blues
2-3&4 Barefoot Days & Jody and the Kid
2-5 Country Boy Picker
That's all for today. This is Radio Vickers signing off.
NOW! If you could watch a couple of our humble videos, we would love you to death.
Death of The Author Brigade – I Am Your Waitress – A song for the working masses. Especially the working masses employed in the catering business.
Death of the Author Brigade – The Boy Next Door – A 60's tinged classic.
Death of the Author Brigade – Simple Song – Kat will break your heart.
Don't Tell Betsy – The beginning and end of all Zombie love songs.
Don't Tell Betsy – On My Mind – A Stonsey-sexy rocker.