A special thanks to
http://rave-and-roll.com/
for letting us repost their playlist and to David Marsden for allowing us to link to his great podcast. This is simply amazing music that you can download and listen to anytime. All you need to do is look at this list of tunes and you know there's no other radio show like it. Enjoy!
Here is a video from Mr. Marsden's birthday bash last week. As Neil Young so eloquently sang, "Long My You Run."
Marsbar Playlist ~ 11-5-2011
November 5, 2011
David Marsden on the Rock.FM every Saturday and Sunday night from 7 p.m. until midnight.
The airwaves were sizzling tonight as David cooked up his very own concoction of free-form listening pleasure for us all. As if that wasn't enough, he gave away VIP tickets to a very special dinner in honor of the 35th anniversary of The Band's The Last Waltz. David will be in attendance along with Ronnie Hawkins. It promises to be a memorable evening, indeed.
This is a very nearly complete list thanks to help from NowhereMan (Andrew). Thanks so much.
69 Eyes – Betty Blue
Apollo 440 – Stop The Rock
Art Of Noise feat. Max Headroom – Paranoimia
B-Movie – Nowhere Girl
Band – The Weight
Band Of Horses – Dilly
Chalk Circle – April Fool
Champion – Resistance (Skool)
Clash – Mustapha Dance
Clash – Rock The Casbah
Clash – Mustapha Dance
Dee Long – Toronto
Depeche Mode – Everything Counts
Electric Six – Radio Ga Ga
Fad Gadget – Collapsing New People
Freedom Or Death – Inside
Gentleman Reg – When Heroes Change Professions
Hidden Cameras – In The Na
Intaferon – Baby Pain
Jane's Addiction – Been Caught Stealing
Japan – Transmission
Jeff Beck – Blues De Luxe
Joel Plaskett Emergency – Rewind
Juluka – Scatterlings Of Africa
Klaatu – Dr. Marvello
Living Colour – Glamour Boys
Moist – Breathe
My Morning Jacket – Touch Me I'm Going To Scream (Part II)
Never Shout Never – Jane Doe
Peter Godwin – Baby's In The Mountains
Powder Blues Band – Sweet Little Girl
Prodigy – Their Law
Psychedelic Furs – President Gas
Pukka Orchestra – Might As Well Be On Mars
Rammstein – Sehnsucht
Ramones – Do You Remember Rock 'N' Roll Radio
Roger Waters – Sunset Strip
Ronnie Hawkins – Forty Days
Ronnie Hawkins – Who Do You Love?
Santana – I Love You Much Too Much
Scissor Sisters – Lovers In The Backseat
Scritti Politti – Absolute
Shriekback – My Spine Is The Bassline
Simple Minds – New Gold Dream
Skinny Puppy - Smothered Hope
Slave To The SQUAREwave – Johnny 3:16
Spoons – B Movie
Stranglers – Nice 'N' Sleazy
Terry Draper – Away From You
Tom Robinson – Listen To The Radio
Violent Kin – The Honesty
Marsbar Playlist ~ 11-6-2011
November 6, 2011
David Marsden on the Rock.FM every Saturday and Sunday night from 7 p.m. until midnight.
David honored service members around the world with a moving Remembrance Day/Veteran's Day set. Sincere thanks to Jerusalem slim for filling in the list from 10 pm until midnight.
Al Stewart – Roads to Moscow
Alice In Videoland – Going Down
BB Gabor – Girls Of The Future
BBC Radio – Announcement: "Hitler is dead" (May 2, 1945) (excerpt)
Blue Peter – Radio Silence
Blue Rodeo – Bulletproof
Bob Dylan & The Band – I Shall Be Released (Live at Last Waltz)
Bob Reid – Solider, Welcome Home
Brian Eno – Here He Comes
City Boy – Greatest Story Ever Told
Clash – Lost In The Supermarket
Concrete Blonde – Everybody Knows
Cure – Love Cats
David Marsden – Reading: A. Lawrence Vaincourt's poem "Just A Common Soldier"
Dee Long – Good Night Universe
Del Shannon – Runaway
Delerium – A Poem For Byzantium
Econoline Crush – All That You Are
Elliott Randall – Life In Botanical Gardens (Oh, Yes)
Elton John – Song For Guy
Elton John – Talking Old Soldiers
Everlast – So Long
Frank Zappa – Dirty Love
Garfield – Above Market Street
Grapes Of Wrath – You May Be Right
Hooverphonic – Wake Up
Inspiral Carpets – This Is How It Feels
Japan – Rhodesia
Jimi Hendrix Experience – Burning Of The Midnight Lamp
Joe Cocker – A Whiter Shade Of Pale
Joe Jackson – Sunday Papers
Johnny Warman – Screaming Jets
Ken Nordine – What Time Is It?
Kinks – Permanent Waves
Klaatu – Calling Occupants Of Interplanetary Craft
Leonard Cohen – In My Secret Life
Manfred Mann – Don't Kill It Carol
Marianne Faithfull – The Blue Millionaire
Midnight Oil – Beds Are Burning (12″ mix)
Morrissey – Everyday Is Like Sunday
Nightwish – Sleeping Sun
Paul Hyde – Started Smoking Again
Pink Floyd – Dogs Of War
Roger Waters – The Tide Is Turning (After Live Aid)
Ronnie Hawkins – Mary Lou
Rough Trade – High School Confidential
Royal Scots Dragoon Guard – Amazing Grace (excerpt)
Spirit – Taurus
Spoons – Old Emotions
Staple Singers – I'll Take You There
Tanita Tikaram – Twist In My Sobriety
TBA – Love Across The Nation
Terry Kelly – A Pittance Of Time
Third World – Try Jah Love
Tin Star Orphans – Men With Guns
Van Morrison – Tupelo Honey
Youngbloods – Get Together
http://www.therock.fm/
Click on the Saturday part of the icon to download or stream the Saturday show and the same for Sunday.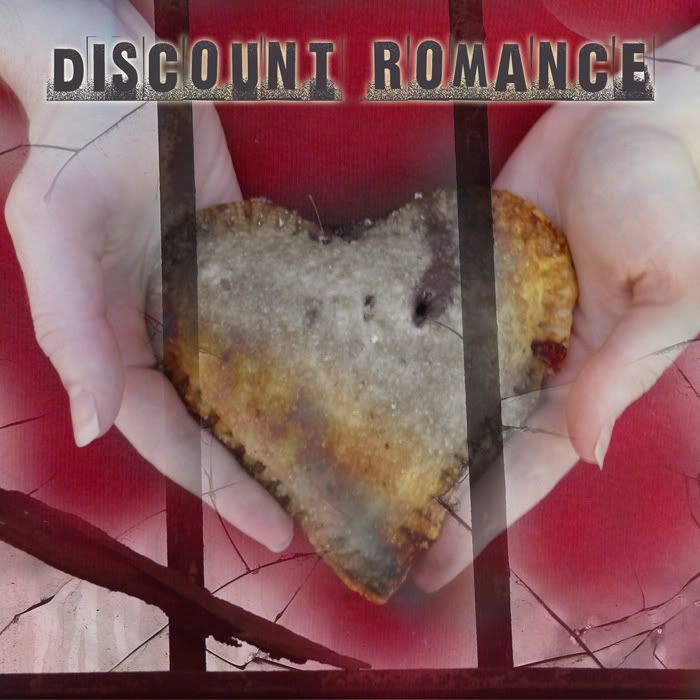 Here is Discount Romance's very first single and video. Now available on I-Tunes and Amazon!
This is their promo video.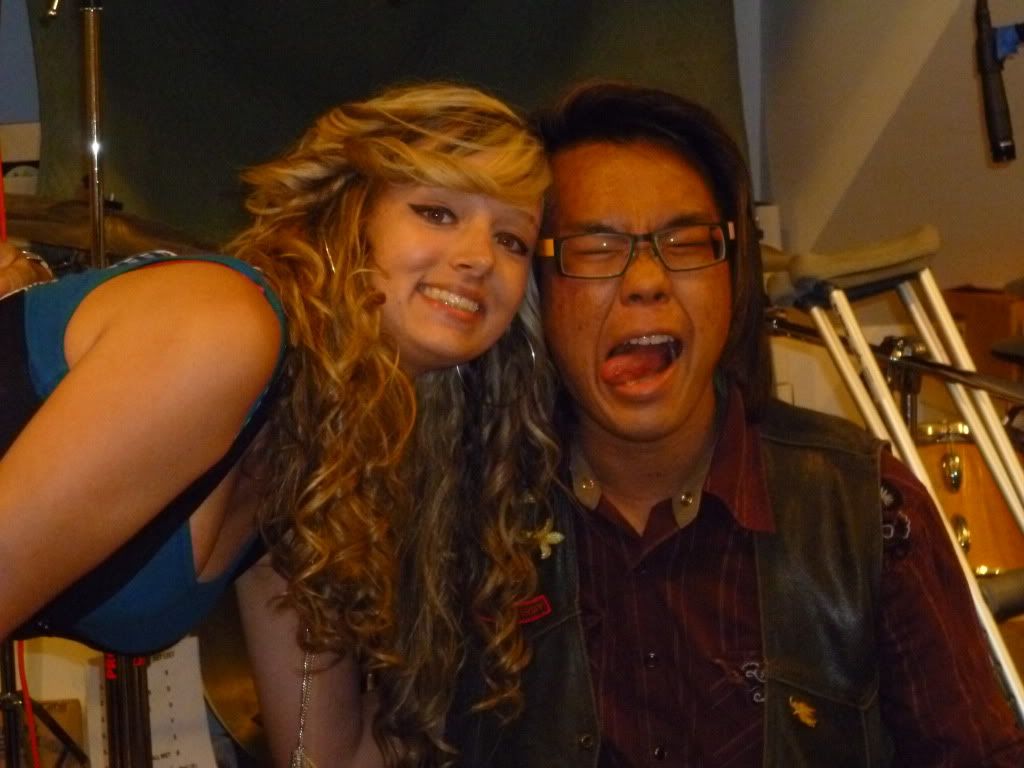 Click this for their blog with news, demos, videos and goofy-captioned pictures of the band.
http://discountromance.blogspot.com/
Don't Tell Betsy's latest single.
Here is the latest Death of the Author Brigade video.
Simple Song
And here's the latest song by Death of the Author Brigade:
'Boy Next Door' is a bouncy little tune about a girl taking "Being Neighborly" to the next level. Who lives across the lawn from you?
And here is Don't Tell Betsy's latest video. Enjoy the spectacle.