I can certainly see why my father sent me this video. It's sublime. I've always loved the sound of a cello but this is extraordinary. Stjepan and Luka are wonderful musicians and this is a brilliant interpretation of Michael Jackson's "Smooth Criminal." I've never been a huge fan of Michael's. (I can appreciate the talent but he's just not someone I would decide to listen to.)
I'll try not to be bitter that they weren't even born till I was writing on the Tonight Show. Wow! There is information about them worth reading below but for the moment, just click on the video and enjoy the bliss of music played at a very high level and with a passion we should all envy.
Stjepan Hauser and Luka Sulic - Smooth Criminal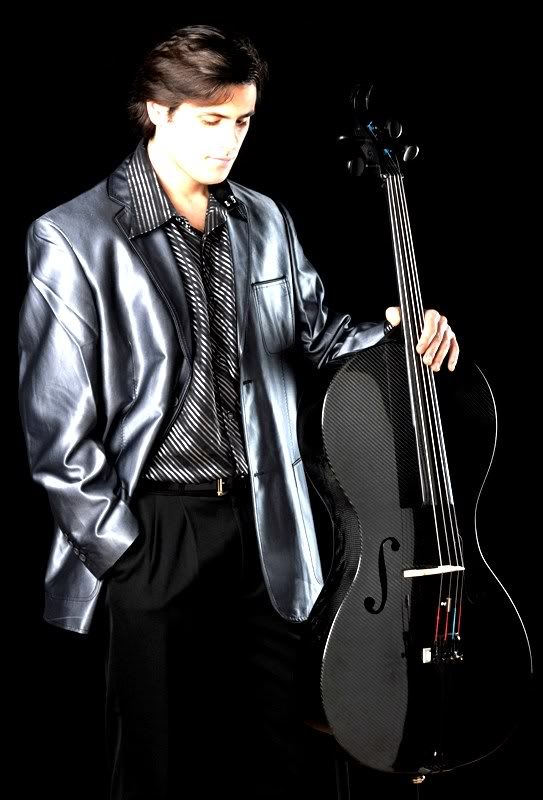 Stjepan Hauser – Imitating the Great Cellists
– This is cute. It shows that, even brilliant classical musicians from Croatia, can have a sense of humor.
Stjepan Hauser's Wiki page is
here:
Luka Sulic's homepage is
here:
And this one must go under Videos My Wife Sends Me
David Garret and the Flash Mob
invade a food court in New York. These can be a lot of fun and a great idea. Superb music and dancing for the price of some Panda Express rice and a coke.
David Garrett's Wiki page is
here:
The Flash Mob Wiki page is
here:
Here is Discount Romance's very first single and video. Now available on I-Tunes and Amazon!
This is their promo video.
Click this for their blog with news, demos, videos and goofy-captioned pictures of the band.
Don't Tell Betsy's latest single.
Here is the latest Death of the Author Brigade video.
Simple Song
And here's the latest song by Death of the Author Brigade:
'Boy Next Door' is a bouncy little tune about a girl taking "Being Neighborly" to the next level. Who lives across the lawn from you?
And here is Don't Tell Betsy's latest video. Enjoy the spectacle.