You can also follow Radio Vickers on Facebook!

If you'd like to listen to this album or any other album I am posting here, just send me your email address and I will put you on my list.
Various Artists - Symposium in Blues (1966)
Picked this up for a buck. Nice blues compilation and the vinyl sounds really good. What makes this so special is the gigantic ad in the gatefold. It's a blues compilation sponsored by Elavil - which was a leading antidepressant in the mid sixties. It's almost a joke. Well worth a listen and I'm so glad I own it.
Tracklist
Elavil Description
Amitriptyline HCl is 3-(10,11-dihydro-5H-dibenzo [a,d] cycloheptene-5-ylidene)-N,N-dimethyl-1- propanamine hydrochloride. Its empirical formula is C
20
H
23
N•HCl, and its structural formula is: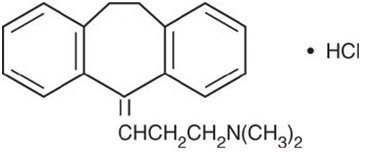 Amitriptyline HCl, a dibenzocycloheptadiene derivative, has a molecular weight of 313.87. It is a white, odorless, crystalline compound which is freely soluble in water.
Amitriptyline HCl is supplied as 10 mg, 25 mg, 50 mg, 75 mg, 100 mg or 150 mg tablets. Each tablet contains the following inactive ingredients: colloidal silicon dioxide, hypromellose, lactose monohydrate, magnesium stearate, microcrystalline cellulose, polyethylene glycol, polysorbate, sodium starch glycolate and titanium dioxide. The 10 mg tablets also contain FD&C blue #1 lake. The 25 mg tablets also contain D&C yellow #10 lake and FD&C blue #2 lake. The 50 mg tablets also contain synthetic black iron oxide, synthetic red iron oxide and synthetic yellow iron oxide. The 75 mg tablets also contain FD&C yellow #6 lake. The 100 mg tablets also contain D&C red #33 lake and FD&C red
#40 lake. The 150 mg tablets also contain FD&C blue #2 lake and FD&C yellow #6 lake.
Elavil - Clinical Pharmacology
Amitriptyline hydrochloride is an antidepressant with sedative effects. Its mechanism of action in man is not known. It is not a monoamine oxidase inhibitor, and it does not act primarily by stimulation of the central nervous system.
Amitriptyline inhibits the membrane pump mechanism responsible for uptake of norepinephrine and serotonin in adrenergic and serotonergic neurons. Pharmacologically this action may potentiate or prolong neuronal activity since reuptake of these biogenic amines is important physiologically in terminating transmitting activity. This interference with the reuptake of norepinephrine and/or serotonin is believed by some to underlie the antidepressant activity of amitriptyline.
Indications and Usage for Elavil
For the relief of symptoms of depression. Endogenous depression is more likely to be alleviated than are other depressive states.
Contraindications
Amitriptyline hydrochloride is contraindicated in patients who have shown prior hypersensitivity to it.
It should not be given concomitantly with monoamine oxidase inhibitors. Hyperpyretic crises, severe convulsions, and deaths have occurred in patients receiving tricyclic antidepressant and monoamine oxidase inhibiting drugs simultaneously. When it is desired to replace a monoamine oxidase inhibitor with amitriptyline hydrochloride, a minimum of 14 days should be allowed to elapse after the former is discontinued. Amitriptyline hydrochloride should then be initiated cautiously with a gradual increase in dosage until optimum response is achieved.
Amitriptyline hydrochloride should not be given with Cisapride due to the potential for increased QT interval and increased risk for arrhythmia.
This drug is not recommended for use during the acute recovery phase following myocardial infarction.
Warnings
Clinical Worsening and Suicide Risk:
Patients with major depressive disorder (MDD), both adult and pediatric, may experience worsening of their depression and/or the emergence of suicidal ideation and behavior (suicidality) or unusual changes in behavior, whether or not they are taking antidepressant medications, and this risk may persist until significant remission occurs. Suicide is a known risk of depression and certain other psychiatric disorders, and these disorders themselves are the strongest predictors of suicide. There has been a long-standing concern, however, that antidepressants may have a role in inducing worsening of depression and the emergence of suicidality in certain patients during the early phases of treatment. Pooled analyses of short-term placebo-controlled trials of antidepressant drugs (SSRIs and others) showed that these drugs increase the risk of suicidal thinking and behavior (suicidality) in children, adolescents, and young adults (ages 1824) with major depressive disorder (MDD) and other psychiatric disorders. Short-term studies did not show an increase in the risk of suicidality with antidepressants compared to placebo in adults beyond age 24; there was a reduction with antidepressants compared to placebo in adults aged 65 and older.